I am a crazy girl who loves to try different new styles. So, I also keep an eye on fashion trends. The wig was the biggest discovery of my exploring journey. Especially the butterfly locs wigs, they represent a style that can genuinely reflect my unique personality and style. During the past few years, butterfly locs have grown to be a stunning and fashionable protective hairdo. However, beauty doesn't come easily. Maintaining the style requires a lot of time and effort. So i made the decision to go with a butterfly locs wig instead. Many friends interested in this type of wig certainly do not know how to choose a suitable one for their own. So i am willing to offer some tips on how to choose the perfect one for you since i have went through so many trials and errors!
Match a confident color
Do you feel like you've always stayed the same color so long that you even don't sure the color is really match you? The colors of butterfly locs wigs range from neutral tones like brown and black to more striking hues like pink and purple. Don't just stick to your natural hair color but dive into something bold and vibrant color. And maybe you will discover a total new world. Think about what hue would go best with your skin tone and sense of fashion. In my opinion, you can choose a few favorite colors, narrow them down, and then choose the color that suits you best.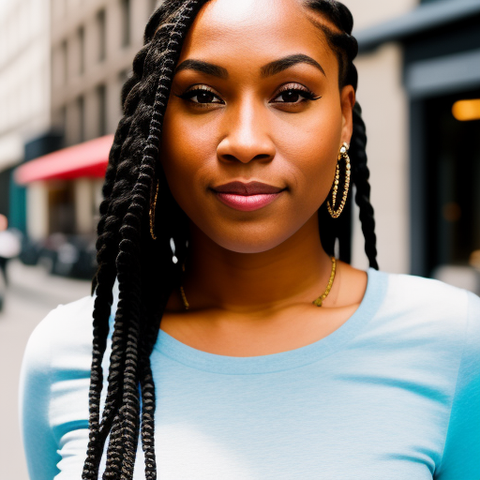 Complement your complexion
Different lengths of wigs boast different charms. There are many different ways to style butterfly locs, from short and shoulder-length to lengthy and flowing. Don't always assume that you look good with long or short wigs but assess your personal style and find out which is best for you. If you're unsure, consider examining photographs of individuals sporting various lengths of butterfly locs to get a sense of what would be most effective for you. I wasn't sure about the length at first, but I learned to look for different pictures that looked similar to me and try to match their length. Gradually, I found the best one for me.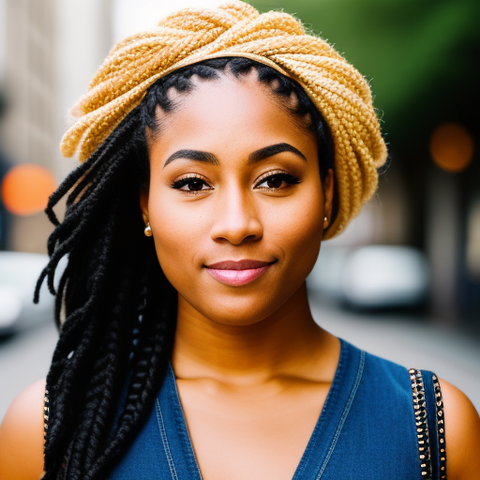 Combination
 looks better
Trust me, you'll benefit greatly from the combination of curl pattern and density. Butterfly locs can be styled to look smooth and silky or more textured and voluminous. While looser curls can become frizzy, firmer, zig-zag curls in the 3B to 4C range typically work well with butterfly locs. Lighter styles skim your collar, while denser, broader forms will drape attractively over your shoulders. Take care of what texture would work best with your face shape and personal style. These wigs can be made to be equally functional and attractive with the appropriate combination. With experience, i could tell you not to underestimate their role!
Comfort comes first.
No matter how beautiful a wig is, if it makes me uncomfortable, then I'm not going to buy it. Look for a wig that is made from high-quality materials and is well-constructed since it will last longer and appear more authentic than a cheaply made wig. Additionally, a well-made wig will also be easier to shape and more pleasant to wear.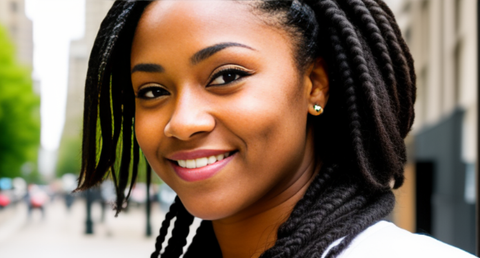 Everyone yearns for natural beauty
Butterfly locs also require flexibility and little frizz, therefore demand strands with a little bounce and natural movement without being overly stiff or poofy. In example, human hair wigs frequently mimic the stretched, textured sensation of natural hair extensions. The wrong decisions may result in an odd appearance and feeling, so carefully consider previous consumers' feedback before making a purchase.
Consider your energy
You know, no matter what wig it is, it takes time to maintain. Butterfly locs wigs are not the exception. Determine the time and effort you're prepared to devote to keeping your wig. If you're unsure, ask a hairstylist or wig specialist for assistance on how to take care of your butterfly locs wig if you're not sure. For me, I tend to spend less time on styling, so i prefer to select the more simple one.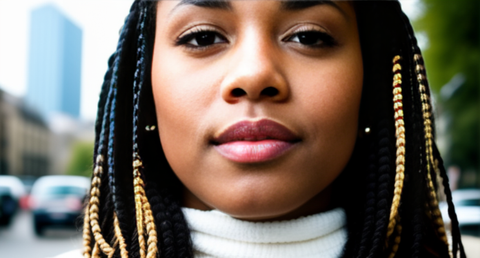 Conclusion
Have you followed my lead? You will certainly find butterfly locs that make you feel as amazing as you deserve to feel with a little style inspiration, persistence, and careful consideration of your options. Consider factors like length, color, texture, and cap construction to find the right wig for you. Moreover, be sure to pick a premium wig that is well-made and simple to maintain. You may get the ideal butterfly locs wig for your preferences and personal style by keeping these suggestions in mind. At FANCIVIVl, there are products designed to complement a range of skin tones, hair textures and personal styles. Wherever your hair journey takes you, we aim to provide options that inspire confidence and self-expression. Let's join us!