All through cancer therapy, patients may experience numerous physical and mental obstacles. Individuals may experience hair loss as a result of chemotherapy. And braid wigs are an excellent option for cancer patients who are experiencing hair loss. Braid wigs, which include crochet braids, box braids, and lace wigs, can assist patients hide hair loss during treatment because of their natural look and feel. It helps patients feel confident and powerful by providing them with a sense of routine and comfort. In this article, we will look at the various types of braid wigs, how to choose the perfect color, how to ensure proper fit, and essential wig care advice.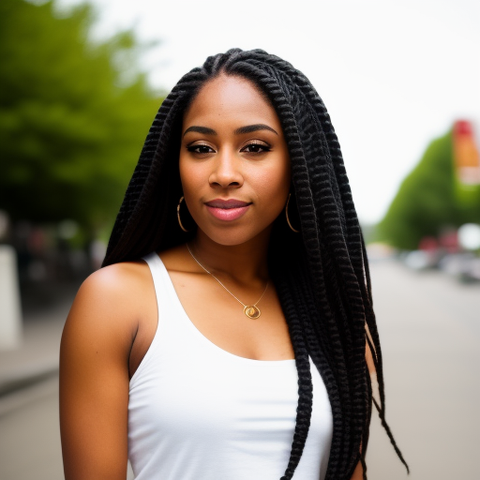 Types of Braid Wigs:
Synthetic, human hair, and bespoke wigs are the three varieties of braided wigs. Synthetic wigs are the most affordable and are made of synthetic fibers. They are lightweight and simple to maintain, although they may not seem as natural as human hair wigs. Synthetic wigs can be an affordable option for mild hair loss covering. Human hair wigs are made from real hair and have a more natural appearance and texture that resembles real hair. They are more expensive than synthetic wigs, but they can be shaped more easily. Human hair wigs might be a more natural option for moderate to severe hair loss. Customized wigs are made to fit the form of the patient's head and are available in synthetic or human hair. Customized wigs offer the most natural look, but they are also the most expensive option. Custom-made wigs provide the most natural-looking option for all levels of hair loss, but they are also the most expensive. During sensitive treatment periods, gentle, breathable, and hypoallergenic textiles are required. Although synthetic fibers and loose weaves are more breathable and allergenic, human hair and tighter weaves may cause more irritation.
Whichever method you choose, you must take into account your hair loss, budget, comfort needs, and aesthetic preferences. Human hair, synthetic hair, and handmade wigs all have advantages. A discussion with your doctor and a hair specialist can help you determine the most appropriate, cost-effective, and flexible option for your specific needs.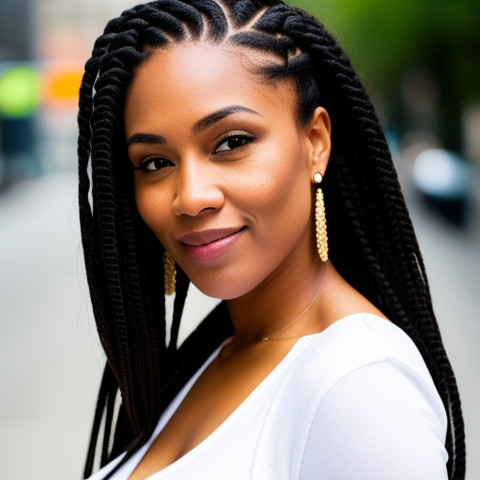 Selecting the Appropriate Color:
Selecting the appropriate color for a braided wig might be difficult. For a natural appearance, choose a hue that complements the patient's skin tone. When choosing a color, patients should consider the event as well as their unique style. A natural-looking wig, for example, may be the ideal choice for regular usage, whilst a more brilliant hue may be appropriate for special events.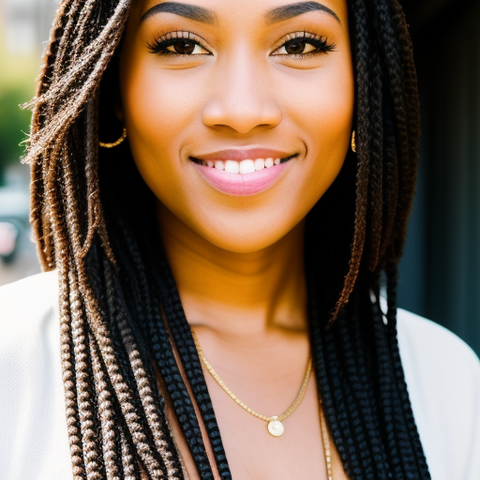 Proper Fit:
Given the extent of hair loss and the intended coverage, proper size is critical for comfort and safety. Patients should use a tape measure to calculate the circumference of their head, right above their ears and across their forehead, to ascertain their head size. This measurement can then be used to find a suitable wig size. Throughout treatment, head size, hairline, and covering requirements may be altered. For customized coverage, look for adjustable or interchangeable hairlines, caps, bases, and lace front attachments. Of course, when selecting a wig, patients should consider their head shape, since different designs and sizes may be more suited to different head shapes.
Wig Care:
Care for a braid wig is essential to preserving its quality and extending its longevity. To ensure that the wig is cleaned and stored properly, patients should follow the care and maintenance guidelines provided by the wig maker. To avoid harming the fibers, use a wig brush or comb created exclusively for wigs. To keep the wig clean and very well, apply recommended wig care products such as shampoo and conditioner.
Conclusion:
Selecting the proper braid wig for a cancer sufferer can bring comfort and confidence at a tough period. Patients should choose several braid wig styles and colors to best suit their own style and demands. A well-fitting wig and consistent wig care are also essential for comfort and lifespan. Cancer sufferers can pick a wig that will help them feel confident and comfortable during their treatment by taking these considerations into account. Our website has a lot of braid wigs to choose from, so click on FANCIVIVI to choose the right one for you.