Every fashion lover, now come here! As a crazy fashion icon, I am definitely qualified to share my fashion items -  box braid wigs with you. I never have a set look or style for myself since I don't want to be limited. So I have always been expressive with my hairstyles and switching up my vibe based on my mood or outfit. I could be sexy, cute, and romantic. All the wonderful characteristics that women own I can achieve by changing my wigs. There are so many gorgeous options for box braid wigs for black women, from long flowing lengths to short and sassy styles.  No matter what look you're going for, there is always a box braid wig perfect for rocking your unique style. For all the lovely girls, I am not stingy to share, so let's talking about my favorite looks!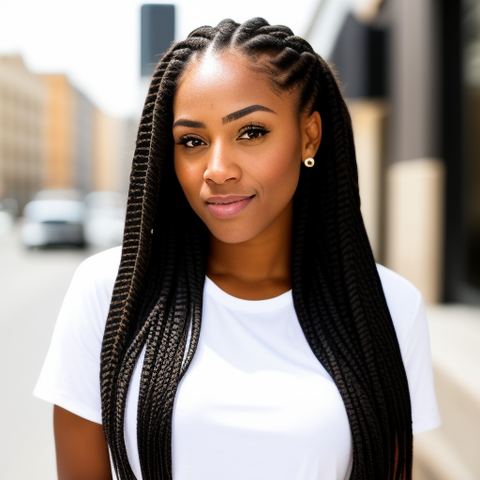 Do you want a princessy style?
The full-on mermaid hair has really caught my eye this season. I'm sure every girl wish to be a little princess. The full-on mermaid can make your dreams come true! The long and lush box braid wigs can reach all the way down to your waist or hips, creating an ethereal mermaid silhouette that is unlike anything else.  These gorgeous mermaid wigs will make you feel like a true princess with their colors of frosty blonde, silver, and turquoise. This is an absolutely unprecedented experience. I've already bought a pair for my next trip to the beach, and I'm sure I'll be the superstar of the crowd.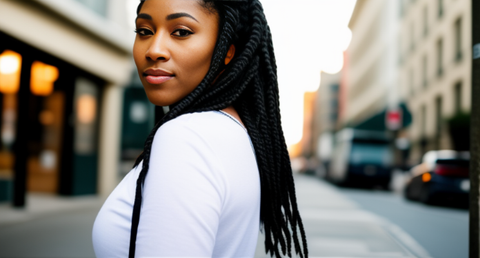 Do you want a classic style?
Refer to classic, long box braids wig must come first. Although there are many different styles of wigs today, they still cannot be defeated! Box braided wigs are the epitome of elegance and sophistication, and they look amazing on just about anyone. Whether you opt for a jet black hue or a daring burst of color, this wig will instantly elevate your style and make you feel like a total queen. This is a completely different feeling from the previous one, which I presume is more suitable for people who want to leave the impression of calmness.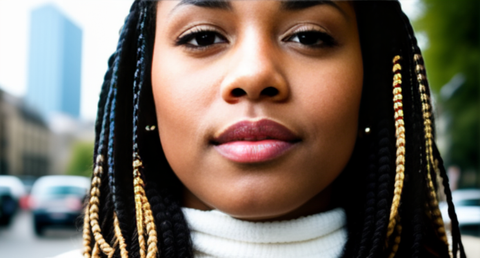 Do you want a fearless look?
Any trendy girl won't miss it asymmetrical bob cut wig. It is definitely a dramatic asymmetrical style. A hip length box braid wig on one side paired with a blunt while choppy bob on the other side, represent a distinctive attitude   Bold and risky vibe generate from the contrast between the choppy bob and the complex braids. In dark blue or little red, this edgy look stands out from the crowd. Maybe the youth should have a try to show their passion and energy.
Do you want a sunny look?
If you want to shift up your whole feeling without changing the length, embrace ombré braids.  A simple mid-length small knotless braids wig is radically transformed by having darker roots that gradually transition to lighter ends in a brilliant chocolate brown to caramel blonde ombré look. It makes you look shiny and healthy. Every time I feel like I'm not in the best condition, I'll wear it since It makes me more energetic.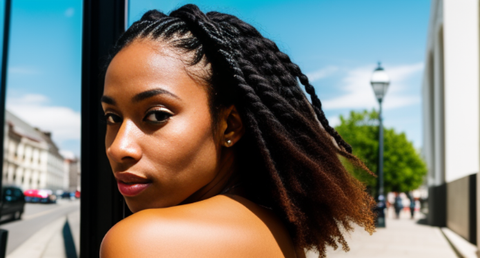 Do you want a sweet look?
Every girl can be a princess, a queen, or an elf! The short pixie, wig with blunt cut ends, is perfect for everyday style.  Chopped box braids around the face in shades of rose gold, lavender or mint create a feminine, whimsical pixie cut. This adorable pixie cut screams stylish fashion when accessorized with straightforward pearl stud earrings. I really appreciate this look that gives people the feeling that I've been groomed.
Conclusion
If there is one you appeal to you after my introduction?  Box braid wigs should be fun! Enjoy and create! Box braid wigs may be styled and modified in countless ways, only being constrained by your imagination. You can go bold with scarlet or hot pink braids, soft and romantic with beachy waves, or edgy with zigzags. Play around with different partings, experiment with loose curls or braid all the way down and back for a stylish fishtail braid updo.  Don't always be restrictive! So, what are you waiting for? Find the excellent wigs at FANCIVIVI, then embrace these gorgeous options! Rock right now!