I cannot imagine there will ever be a girl who doesn't like exploring new things. Almost every girl has a favorite when it comes to cosmetics, skin care products, or clothes and shoes! I'm not an outlier. I absolutely adore trying new things! But my job has caused me great distress since I must pay attention to cleanliness and tidiness while pursuing fashion. I now always wear braided wigs since they are the ideal blend of fashionable and professional apparel. I hope that all working women can maintain their confidence and beauty even when they are working. So in this post, I want to share the advantages of box braided wigs and ways to select them.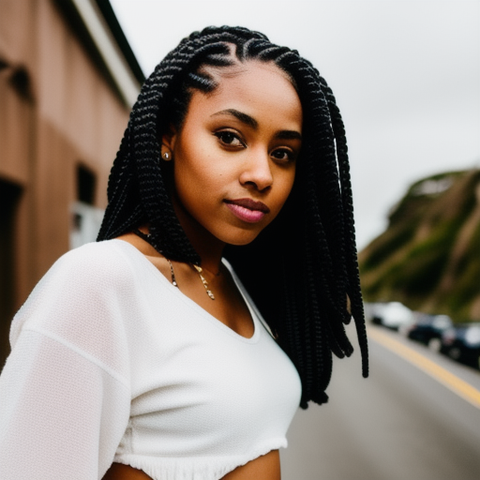 Advantage one - Option for whenever
I admire beauty that arises naturally rather than intentionally. With this appearance, we may easily be gorgeous. You can choose to dress formally for a gathering or comfortably for a day out. Another approach to alter the appearance is to use accessories like blossoms, headpieces, or hair ties. There are many options available!
Advantage two - Save your precious time
Simplicity is one of the primary benefits of braided wigs. I don't always have time to spend hours straightening my hair in the morning because I have a busy schedule. I can save time and energy by quickly putting on a box braided wig and leaving. On days when I have early meetings or significant presentations to give, this is exceptionally helpful.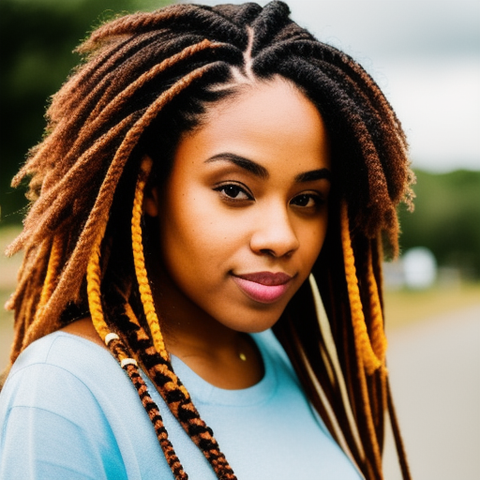 Advantage three - Always be interesting
You may create a variety of styles that are appropriate for any event based on the layout and hues that you choose. For instance, a lively and colorful box braided wig can be ideal for a relaxed Friday at work while a modern and professional one can be ideal for a business conference. This is where its functionality lies.
Advantage four - Highlight your personal characteristics
Your hair will look more relaxed and natural when it has wonderful texture. In other words, your unique personality will shine through. With other hairstyles, it is tough to attain the particular texture and depth that braids in the front provide your hair. They provide your appearance depth and aesthetic intrigue that attracts attention. The 36 inch braids can be weaved in a number of patterns to fit your own taste and can be made as thin or thick as you like. Personally, I prefer thick ones because I want to come across as more charitable.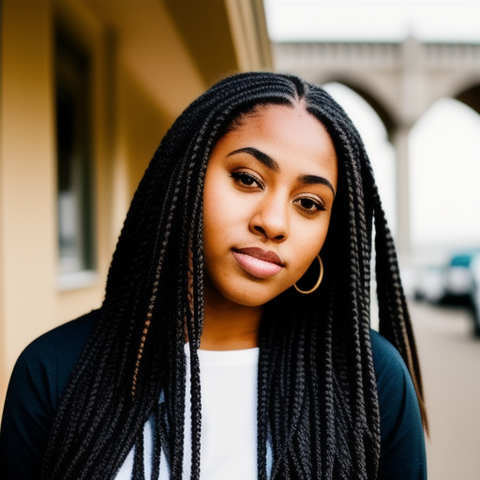 How to pick the optimal match
T
hink about
the
coverage you require
Do you want your hair to cover your entire hat, as well as your neck and ears? Or perhaps you would prefer a shorter cut that highlights your natural hair? Comfort is another important factor to consider. A wig that is too big could look strange and move around, but one that is too small might hurt and cause you headaches. When you have measured your dimensions in advance, it will be more accurate to seek customer service for advice.
Consider what kind
texture
you
can accept
A thinner braid may fit more comfortably and cause less pulling if you have coarse, curly hair. For fine, straight hair, a tighter braid can provide additional volume without looking unfinished. Comparatively speaking to human hair wigs synthetic wigs are typically less expensive and need less maintenance. They come in a wide variety of colors and styles, just like how they make you look stylish. I therefore recommend synthetic wigs more.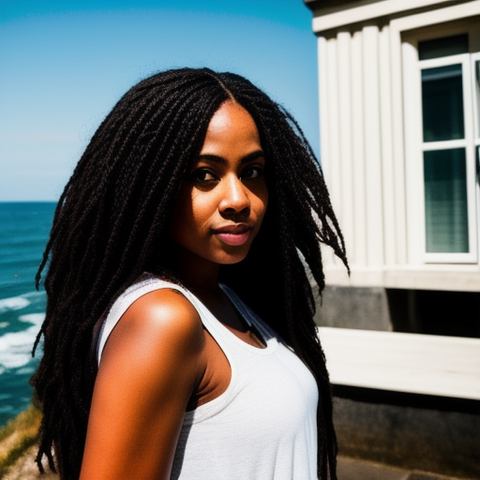 Define what level of quality you are seeking
While there are many inexpensive choices available, buying a high-quality wig can significantly improve comfort, longevity, and beauty. Moreover, choose wigs that are composed of durable materials that will last for many years. FANCIVIVl's dedication to quality is one thing I admire about them. You can enjoy your new hairdo for many years to come because their wigs are composed of durable, high-quality materials. Also, you can select the length, style, and color that best meets your needs thanks to the variety of customization options they provide.
Conclusion
For me, braided wigs have been the best option to stay current with hairstyle trends and still be able to decent for work. I guess I will never get tired of exploring with different wigs since there are so many braid and color variations. There is a braided wig out there that will suit your demands, no matter if you desire long, sweeping braids or short, stylish ones. By picking the ideal wig and styling it correctly, you can create an appearance that is both polished and fashionable, giving you a sense of empowerment and confidence at work. These adaptable and low-maintenance braided wigs have helped me keep my work outfit new and trendy. Hope they can help you too!