I've always been captivated by wigs' adaptability because I enjoy experimenting with new hairstyles. They provide you the option to change up your appearance without committing to a radical cut or color.
Full lace wigs, which provide the look of a natural hairline and can be fashioned in several ways. Full lace wigs are one of my favorite kinds of wigs to wear. Box braid wigs have recently caught my attention a lot, especially those in vivid hues like red. In this article, I'll offer some advice on how to use a red braided wig to create a striking appearance.
Selecting the Best Wig
There are a few things to think about while selecting a red braided wig. Consider the length and style you desire first. Do you want long, flowing braids or something shorter and easier to manage? Do you favor a braid with a more voluminous, exaggerated texture or one that seems more natural? Once you've decided on the style you want, you may start looking for wigs that meet those requirements.
It's crucial to take the wig's quality into account as well. To find wigs that are more versatile and lasting, look for those made of high-quality synthetic or human hair. Make sure the wig is comfortable to wear and that it fits correctly. You don't want a wig that is too tight or too loose because this can change how the wig feels and looks in general.
Styling the Wig
It's time to style your red braided wig once you've decided on it if you want a daring appearance. The following are some style advice for a red braided wig:
Boost Volume
Consider pulling the braids slightly apart to give them a broader appearance for a more voluminous look. To puff out the hair at the roots, you can also use a hair pick or a comb with wide teeth.
Attach extras
The versatility of box braid wigs' styling options is one of its best features. To give your outfit a little more flair, experiment with adding hair cuffs, beads, or even a headband.
Twist it Up
If you're feeling daring, experiment with different wig braiding techniques. For a distinctive and daring appearance, you can do a fishtail braid, a French braid, or even a braided crown.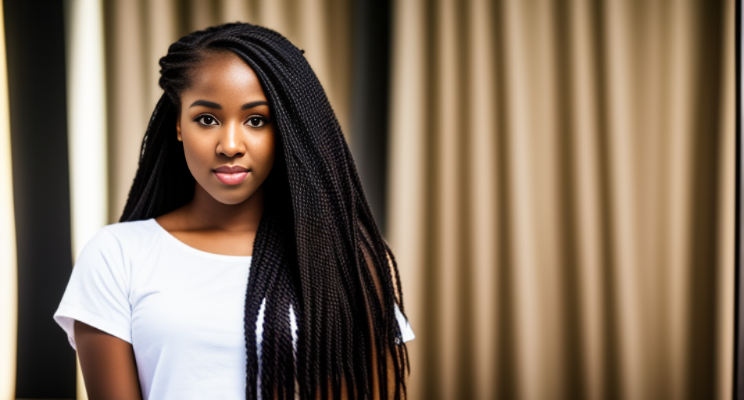 Style and Cut
You can even trim and shape your wig to suit your personal style if you're feeling very daring. To prevent any accidents, make sure to get the cutting done by a professional.
Maintenance and Care
It's critical to give your red braided wig the right maintenance if you want it to appear its best. Here are some pointers for looking after and keeping your wig:
Condition and wash
Just like natural hair, wigs require routine washing and conditioning to keep them looking good. Use gentle shampoo and conditioner made for wigs and pay close attention to the directions.
Store carefully
To avoid damage, keep your wig in a cool, dry location when not in use. To keep the wig in form, you can also use a wig stand.
Gently brush
Use a wide-tooth comb or wig brush and be cautious when brushing your wig to avoid damaging the braids or hair.
Defend against heat
Avoid using hair dryers, curling irons, and flat irons on your wig since they can harm the braids and hair.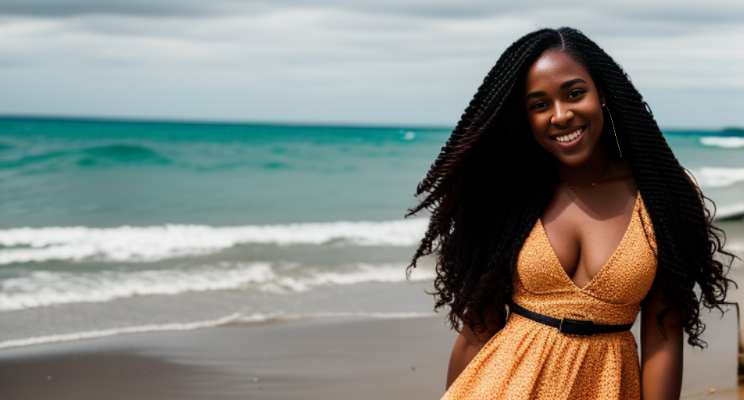 Conclusion
A strong and distinctive option for anyone wishing to change their appearance is a red braided wig. You may create a magnificent and captivating appearance with the correct wig and style methods. Just keep in mind to take good care of your wig to keep it looking great. A red braided wig will draw attention wherever you go, whether you're wearing it for a formal event or just for fun. If you're looking for premium braided wigs made especially for black ladies, FANCIVIVI is a company to take into account. The braided wigs that FANCIVIVI excels in making are fashionable and expertly designed. Each wig we produce has a natural appearance and a comfortable fit thanks to our dedication to quality and careful attention to detail.
Visit our official website to look through our assortment of braided wigs and get the ideal one for your preferred look. You can adorn the adaptability and beauty of braided wigs that are specially made for you with FANCIVIVI.