From my perspective, trends are always changing! Things that are good do not remain the same, so I am never limited to the current situation. I am deeply aware that if I do not change myself and do not pursue some of the latest trends, then it will be difficult for me to keep up with the changing times. I particularly like transforming my hairstyle since it may significantly alter how I look. Braided wigs are a terrific alternative if you're trying to spice up your appearance or test a novel approach. So, In this post, I was interested in offering my ideas on the braided wig trends in 2023 after visiting many industry conferences and exhibiting the newest designs from leading brands.
Transform into a dazzling princess
Wigs with a glossy and sparkling mermaid hair effect are sure to capture attention for their daily beauty. These wigs create the appearance of floating in the ocean while sporting a mystical mermaid mane since they are made to catch light from all directions. They are fantastic for producing a jaw-dropping "wow" impact without requiring a lot of upkeep. Mermaid hair wigs will sparkle on TikTok and Instagram, inspiring envy and imitation trends.
Great
 for commuters
I guess the triangle locs are a further fashionable trend for 2023. The triangle locs have natural curls or crests, with finer and more regular in size. For people who desire the appearance of dreadlocks without the hassle and expense, triangle locs are a fantastic option. For natural hair, they also offer fantastic protection. Soft and earthy shades like butter blonde and chestnut brown are prevalent as far as of hue.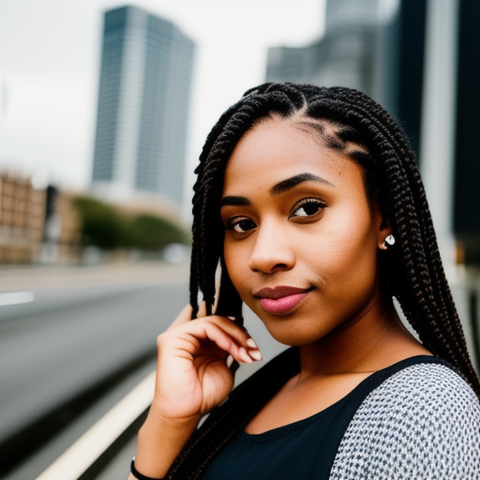 Sight 
c
ollector
A Senegalese twist wig is something to think about if you're seeking a more striking and aggressive design. Twist box braids and Senegalese twists are both comparable, however Senegalese twists are thinner and more firmly knotted. The final outcome is a chic and elegant appearance that is ideal for a special occasion or a date out. Color-wise, we're encountering a lot of intense hues like ruby red and vivid purple.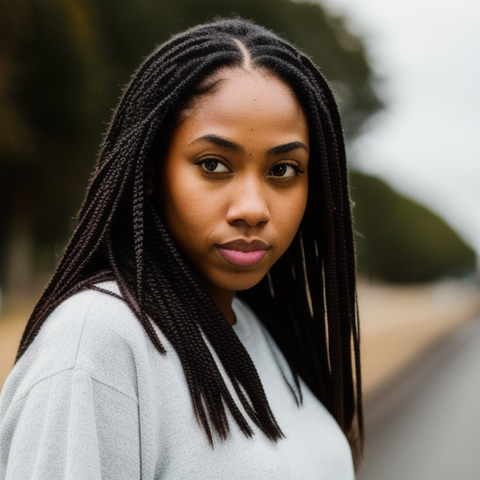 Good helper for daily life
Actually, long box braids like 36 inch knotless braids, are an everlasting hairstyle that is always in vogue. They can be dressed in many different ways, including a high ponytail, a half-up, half-down look, or just left loose. Additionally, the 36-inch braids' length provides more styling options, such as the addition of gemstones or ornaments.
A colorful
 land
Emerald, rosemary, lichen, and olive are some of the spicy, mossy hues that are dominating braided wigs right now. Black wigs are no longer the only option. These colors of braided wigs are both rooted and striking, making them ideal for embracing design that takes its cues from ecology and wellbeing. Additionally, they produce stunning, flawless blend-ins for people with darker skin tones. For warm, sun-kissed glows, choose profound, rich greens and meld in a bit of gold or silver. Fiery pink and royal blue #D69803
raided wigs have also emerged as top competitors for a vivid, assertive appearance. Particularly, hot pink bears tribute to the cutting-edge, daring looks of the 2020s, while royal blue is an elegant, classic color that is prominently featured on the catwalk. Both colors will be eye-catching when covered as emphasizes within lighter braided wigs or as an across hue.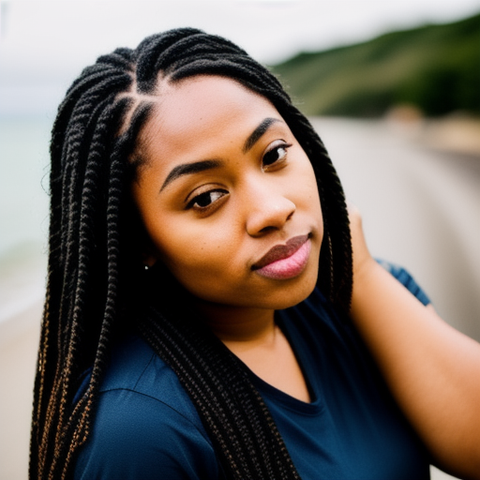 By the way, finding a brand you admire is crucial as you think about experimenting with the latest braided wig designs and hues of 2023. In this situation, FANCIVIVl is useful. A company called FANCIVIVl specializes in producing elite braided wigs for black women. To meet your unique tastes and preferences, we present a range of styles and colors, and we work hard to deliver superior customer service to earn your happiness. Our goal is to make you feel lovely and comfortable in all facets of your life, and we think that our braided wigs may help you do that.
Conclusion
In short, braided wigs in 2023 are expected to dazzle, glisten and shimmer ranging from splendor to radiance. Artists are now utilizing the newest methods and hues to create avant-garde, fresh looks. The popular braided wigs for 2023 are in a variety of styles to fit every mood and need, from messy locks for red carpet appearances to simple, low-glitz daily looks. With braided wigs, we may instantly change the look of our hair and accessorize with fanciful items. I am eager to observe how fashion changes in 2023 and beyond. How about you?