Hello, girls, your friendly and zealous blogger is coming! As a fashion blogger, I've always been at the cutting edge, seeking for new ways to show my personality and beauty. Especially in the hair style, I put a lot of energy into. It seems that my efforts weren't in vain since i found the satisfying box braid wigs. Moreover, since then, I have totally fallen in love with this style. They've absolutely altered the norms for me in terms of hair. I can vary my look without endangering my natural hair or sticking to a particular look. For someone like me who enjoys having fun with a variety of looks, this is undoubtedly a wise option. Naturally, after spending so much time in the box braid wigs, I've gained a lot of knowledge and insight, so i can quickly seize the fashion trends in this area. If today you want to select a chic and stylish box braid wig, then you are lucky since i will share with you the most recent box braid wig trends. Don't miss it!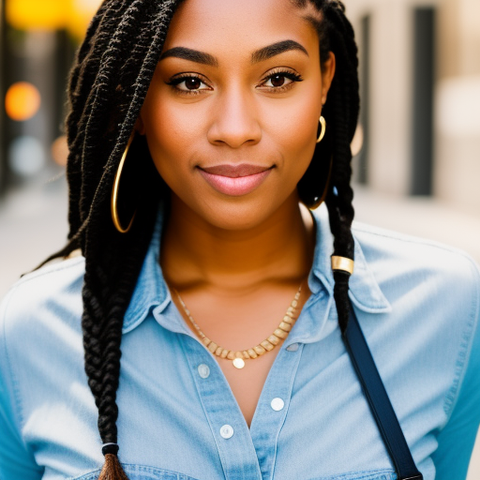 The classics live on
Bob box braids have been around for a while, but they're still a popular trend that is sweeping Instagram.  I tried chopping my waist-length wig into a stylish bob, and I really love it. Shorter than traditional box braids, bob box braids are usually falling just above the shoulders or chin. For people who desire a low-maintenance appearance, i guess this look is perfect since shorter braids require less maintenance. Also, you can style your bob box braids in different ways.  With a middle or side part, or with some braids pulled back into a half-up, half-down style are all accepted. Usually, I choose a side parting, which leave people a casual and cozy impression.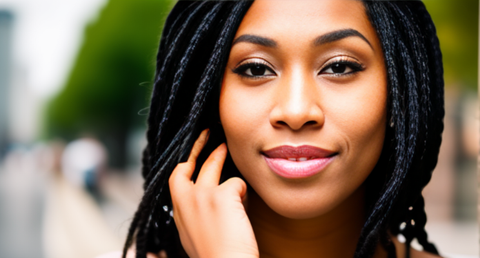 A more novel look
Do you feel that the traditional braid is very harmful to your natural hair since they are done too tightly. As far as I know, the tension caused by the traditional braids can pull on the hairline and scalp, leading to a condition called traction alopecia. This is hard for me to accept, because I just want a convenient and perfect look. Why should l endure the pain? With knotless box braids, the hair is braided without using a knot at the base, creating a more natural-looking braid that's less tight and less likely to cause breakage. What's more, box braids without knots are frequently lighter than conventional box braids, which makes them more comfortable to wear. I assume comfort is the basic condition when we are choosing a product, if it does not poccess, then it may not be a qualified one.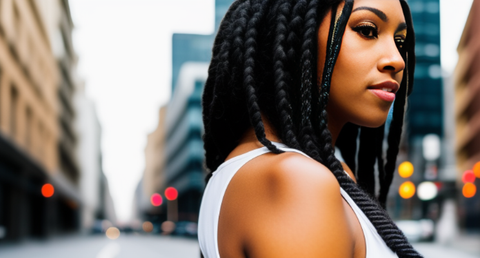 The vacation essential
If you can appreciate the messy and natural beauty, the loose cornrow braid wigs may hit your taste.  These wigs have loose, uneven cornrows all over the head as if you just woke up like.  They are bohemian glam personified, perfect for summer.  Loose cornrow braid wigs are a much looser, messier spin on traditional cornrow braid styles. I can immediately connect them with beach waves, sunglasses, and sun hats.  I decided, next summer I will take this look for my beach vacation, then I must be the sexiest lady at whole beach!
Cool girls should try
If you are young girl, I highly recommend you try the ombre box braids since It can show your energy and passion wonderfully. A deeper hue is typically used at the roots while a lighter shade at the ends of ombre box braids, which produces a lovely gradient effect. How gorgeous it is! It can match all skin tones.  Any color combination, from blonde to pink, chocolate to gold, caramel to redhead and charcoal to ash, are both acceptable. I really like the combination of pink and black because I can show my cuteness while others may think I'm cool girl!
Want a lush hair?
Girls with thinning hair should not be worrying anymore since Jumbo box braids are thicker than traditional box braids, which is perfect to add some volume to your hair. At the same time, it creates a more dramatic look. I presume every brave girl should not miss it! There are also several ways to style jumbo box braids, including a high ponytail or bun. In short, you could follow your heart!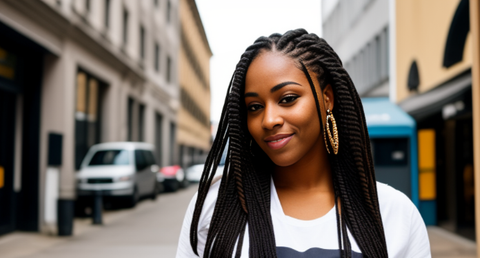 Conclusion
Why not try some box braid wig trends for a totally new look?  From bob box braids to jumbo box braids, there are always so many styles to choose from.  Whether you want a natural-looking style or a bold and edgy look, box braid wigs can help you achieve it.  Keep up with the newest trends sweeping across Instagram and the red carpet. FANCIVIVI's wigs can meet your needs excellently! Everyone can find their favorites! Don't hesitate and take action now!