Hello, my fellow wig lovers! Today, it's your chance! I'm here to tell you all about the hottest and affordable new trend. Don's miss it if you want to be a stylish girl with a limited budget! I know how pricey full lace wigs can be since I enjoy wearing them. But you are lucy since there are still many affordable alternatives available that provide the same fantastic appearance and quality as their more expensive rivals. At the same time, I have discovered them. So in this post, I would like to share my top selections for the greatest full lace wigs available that are also reasonably priced.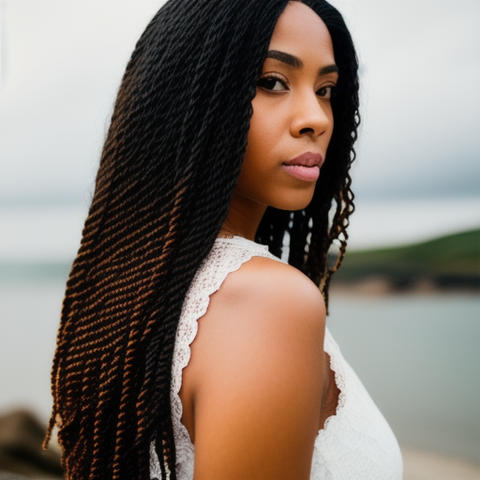 Criss Cross Knotless Braids
Before going into detail about this look, I assume it is necessary to let you know what criss cross knotless braids are. Criss Cross Knotless Braids are a type of braided hairstyle that is similar to box braids or cornrows, but with a unique knotless technique. With no knot at the start of each braid, criss cross knotless braids are more pleasant and less prone to damage or strain your hair than traditional braids. In other words, it barely affects us negatively. Since they are at the same price, I would thus rather recommend this one than the conventional one. The usual price is $129.99, which I believe is reasonable based on its comfort.
Boho Curls End Locs Braided Wig
This look is designed by professional hair stylist which gives you tactile and visually new experience.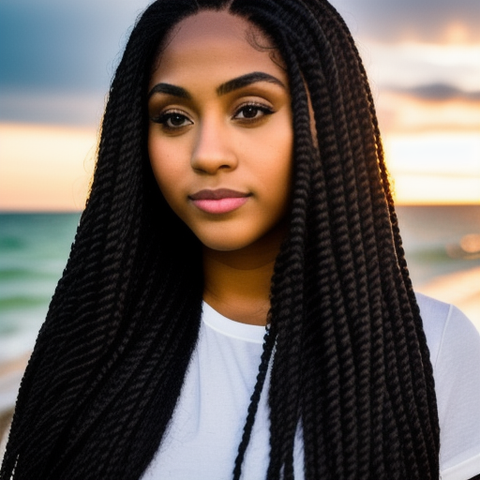 Japanese synthetic fibers are used to create the knotless locs braided wigs, which give you a natural sheen. They are extremely light (around 15. 5 oz) with a silky feel. And you don't need to worrying about tangling, shedding, or odor. My favourite one is the elegant black since nobody can tell that I wear a wig.
Triangle Knotless Double Full Lace Wig
The top of the hair is triangle knotless design and the individual braids are faux locs, tightly and neatly done. The lace frontal braided wigs are simple to style into an array of looks thanks to the inventive full double lace inside wig cap design, including a high or low ponytail, an updo bun, and middle and side parted appearing. Baby hair around the wig cap edges is very natural! No bumps, lumps or gaps. People will think you actually have gotten your hair braided! You can find this look at FANCIVIVI for around $120. I guess at this price, the quality and durability are prominent.
Bob box braids
Even though bob box braids have been fashionable for some time, Instagram is currently flooded with them. My waist-length wig was cut into a chic bob, and I really like it. Bob box braids are often shorter than regular box braids and fall just over the shoulders or chin. I suppose this look is ideal for folks who want a low-maintenance appearance because shorter braids need less upkeep. You can also alter how your bob box braids are styled. Any braids pulled back into a half-up, half-down style or with a middle or side part are acceptable. I typically go for a side part since it gives others a relaxed and comfortable feeling.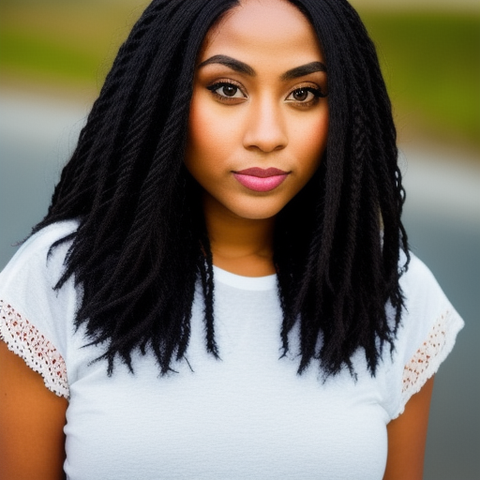 Ombre box braids
Try the ombre box braids if you're a young girl. They're a great way to express your enthusiasm and drive. When creating ombre box braids, a darker shade is often utilized at the roots and a lighter shade at the ends, creating a gorgeous gradient appearance. How gorgeous it is! It may blend with any skin tone. Any color combination is permissible, including blonde to pink, chocolate to gold, caramel to redhead, and charcoal to ash. I really enjoy wearing pink and black together because it allows me to be cute while also making other people reckon I'm a cool girl. Although the technique is unique, the price is not too expensive, often costing around $100.
Jumbo box braids
Jumbo box braids are thicker than typical box braids, which is ideal to add some volume to your hair, so girls with thinning hair shouldn't wait anymore. Additionally, it gives off a more dramatic appearance. Every bold girl should definitely have a try! Jumbo box braids can be styled in a high ponytail or bun, among other ways. In short, you can follow your hear! And at under $140, it's one of the most affordable full lace wigs on the market.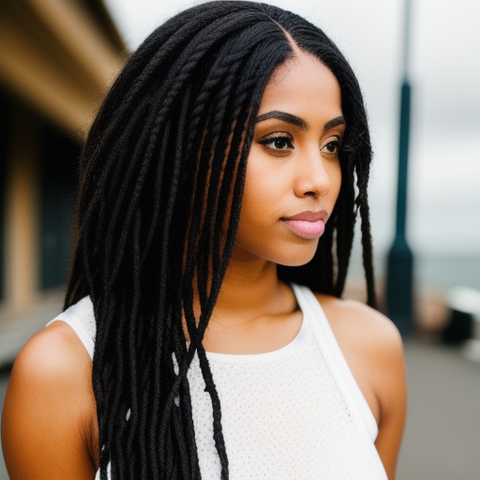 Conclusion
Why not try these full lace wig trends for a totally new look? From criss cross knotless braids to jumbo box braids, there are always so many styles to choose from. With some research on brand like FANCIVIVI, you will discover an excellent, reasonably priced lace wig that fits your demands without busting your pocket.
Whether you have a tight budget or not, you will enjoy all the comments you get when wearing a genuinely natural, adaptable lace wig. Hope my sharing can really help you. Enjoy your search!