Contentment, in my opinion, is an extremely crucial aspect of my life.I always grin when I wear the faux locs wig on my head. The wig feels like such a relief after having to cope with flattening pressing and blow drying my natural hair for years. Without tangles, destruction, or hours spent preparing in front of the glass. The wig is protective, easy to look after, and it speeds up my morning preparation. So in this post, I want to discuss why the faux locs wigs protect your hair as well as save your time.
You need to understand what it is first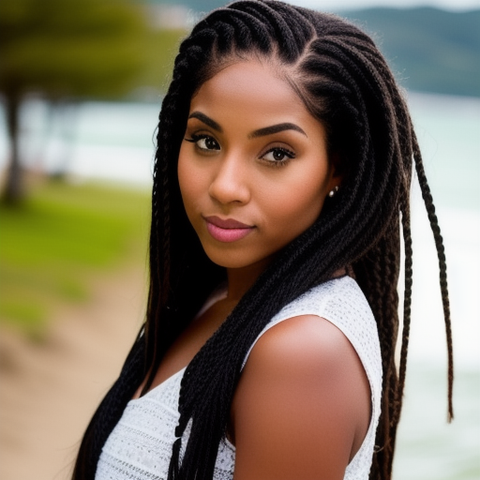 A process called faux locs entails employing extender or additional supplies to make short-term dreadlocks. As a consequence, you have a simple, adaptable hairdo that you can keep up for weeks or even months at a time. Nevertheless, getting real faux locs may be tedious, costly, and even harmful to your natural hair. Faux locs wigs fill this need since they provide all the advantages of the style without any of the negative aspects.
The most practical protection
Your natural hair is protected when you wear a fake locs wig, which constitutes one of its main benefits. I routinely used heat tools to establish my style and control my naturally bouncy curls.  Heat exposure on a regular basis caused breakage, split ends, and other damage that necessitated repeated visits to the hair salon for cuts. Heat styling was essentially necessary for the aesthetics I wanted, no matter how much I moisturized or deep-conditioned. Despite the fact that I liked my natural hair, the maintenance and breakage were annoying. You can relieve your hair of the strain of constant styling and enable it to expand and flourish by wearing a wig. This is vital for people with natural hair as it can be weak and susceptible to breakage. The wigs are constructed of synthetic hair with a natural-looking style that practically doesn't need shaping or care. 
Minimal time investment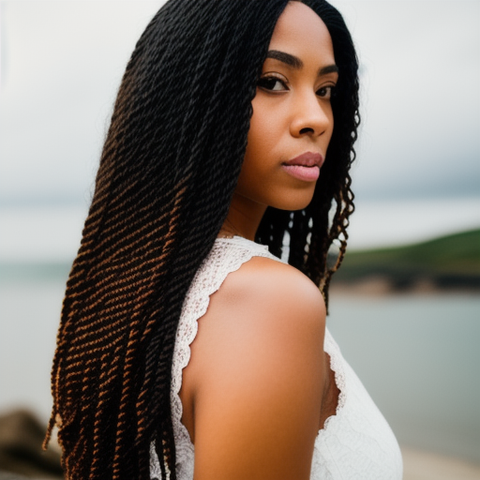 Time savings is another advantage of adopting a faux locs wig. Even while I enjoy playing around with my hair, I occasionally lack the stamina or time to put in hours arranging it. I can change my appearance in just a couple of minutes with a wig. This is particularly advantageous for people who are occupied and don't have the luxury of spending hours each day on their hair.
I set out on an exciting hairdo adventure, experimenting with various faux locs lengths, textures, and partings. Each wig effortlessly brought variation and defense. No more wasting time in the mornings battling with a blow dryer and flat iron, no more hair appointments—just design.
Infinite possibilities
However, just because fake locs wigs require little upkeep does not imply that they are uninteresting or flat. On the other hand, a faux locs wig can be styled and customized in infinite ways to match your own preferences. You can experiment with various lengths, textures, and colors, as well as add extras like jewels and pendants. There are countless options, and the end outcome is a look that is exclusively yours.
One of the highlights of wearing a faux locs wig is that it gives me the freedom to switch up my appearance without sacrificing to a long-term look. I can choose vivid, vibrant faux locs if I'm feeling daring and brave. I may select a more natural-looking makeup if I'm in a more somber mindset.  And if I change my mind, I can just take the wig off and attempt something new.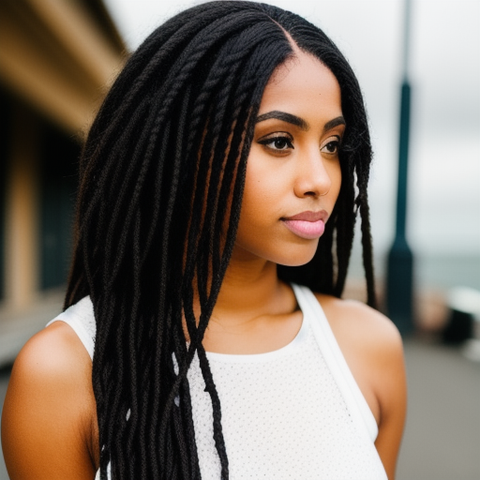 Indispensable procedure
Obviously, maintaining a faux locs wig involves some care and servicing, just like any other hairdo.  But fake locs require less upkeep than other hairstyles do. You don't have to bother about washing and styling your hair every day, and by just re-twisting the locs every few weeks, you can keep the wig appearing brand-new. You can also take off the wig whenever you need to wash or style your hair because it is not affixed to your actual hair.
By the way, a company called FANCIVIVI specializes in making excellent braided wigs for ebony women. Their goal is to offer customers a simple, cost-effective method to get the ideal hairdo, whether for regular wear or special events. The wigs from FANCIVIVI come in a variety of shapes and colors and are made to feel and look real. FANCIVIVI is gradually becoming a go-to company for women who wish to enhance their appearance with gorgeous braided wigs thanks to its dedication to client satisfaction and passion for beauty and design.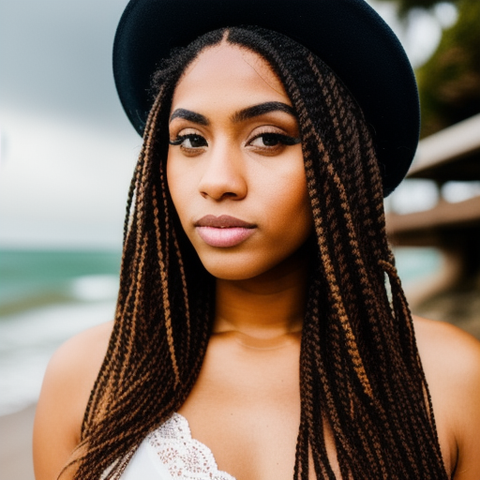 Conclusion
With the help of fake locs wigs, I have never treasured my hair as much as I do today. They have relieved me of upkeep and trouble while giving me the confidence to appreciate my natural hair once again. I don't have to make any sacrifices in order to profit from lovely styles with my hair.  The easiest way to maintain length and authenticity in your hair is with a faux locs wig. My precious time is conserved, my hair is shielded, and my smile remains contagious.