I am not a perfectionist, but I actually am a person who is not willing to be mediocre. Therefore, I am always trying different ways to change myself. Some people prefer to buy new clothes, some people enjoy making up, and some people appreciate change their hairstyle. Obviously, I am also one of them. Box braid wigs have always been an excellent pick for me. I can be passionate, cute, and sexy by switching out my wigs. All the wonderful qualities that ladies possess I could also own. As long as you choose the right wig, your confidence will be everywhere. In this post, I am willing to share my ultimate box braid wig collection for all the sweet girls!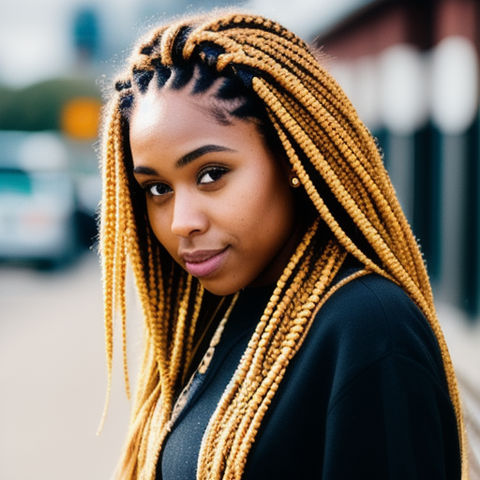 Classics never go out of fashion
Even though wigs come in a wide variety of designs today, long box braided wig remain unbeatable! They are definitely eternal classics. Long box braids are the height of sophistication and elegance, and they look great on just about everyone. Whether you choose a daring splash of color or a jet black shade, this wig will instantly upgrade your look and make you feel like a total queen. I assume it is better suited for persons who wish to bring a sense of serenity.
Every girl has a dream of being a princess
This season, I've been extremely drawn to the overtly mermaid hairstyles. Every girl aspires to be a tiny princess, I'm sure. Your dreams can come true if you meet a genuine deal mermaid! The lengthy, luscious box braid wigs can extend all the way to your hips or waist, giving you an unrivaled, ethereal mermaid silhouette. These stunning mermaid wigs will transform you into an adorable princess thanks to their frosty blonde, silver, and turquoise hues. This is an absolutely unprecedented experience. For my upcoming trip to the beach, I've already purchased a pair, and I can already tell that I'll stand out from the crowd.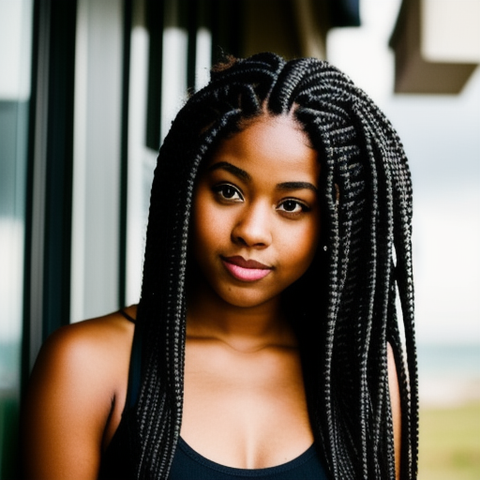 Unleash your passion!
Asymmetrical bob cut wig won't be missed by any fashionable girls. It has a striking, asymmetrical look for certain. A jagged, harsh haircut on one side and a hip-length box braid wig on the other side represent a distinct attitude. The contrast between the chopped hairstyle and the intricate braids gives off a bold and dangerous vibe. This edgy appearance stands out in the crowd whether it's dark blue or barely crimson. Perhaps the youth should have a try to demonstrate their zeal and vigor.
You are destined to be special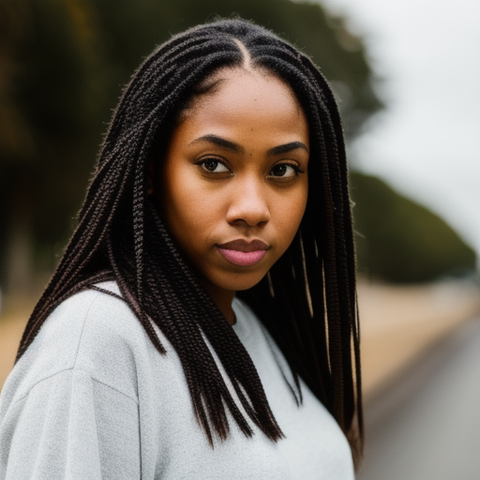 Embrace ombré braids if you wish to change up your entire sensation without modifying the length. By combining darker roots that progressively transition to lighter ends in a dazzling chocolate brown to caramel blonde ombré effect, a plain mid-length box braid wig is completely changed. It gives you a luminous, energetic appearance. I wear it whenever I feel out of condition since it gives me more vitality.
The daily yet delicate look
For everyday wear, the short, blunt-cut pixie wig is great. A feminine, whimsical pixie cut is created by wrapping rose gold, lavender, or mint-colored chopped box braids around the face. When worn with simple pearl stud earrings, the gorgeous pixie cut shouts smart fashion. I greatly value the way I appear since it makes people think I've been well-groomed. Every girl has the potential to be a fairy tale princess, queen, or elf!
It's necessary to take the brand into account when you look for the ideal box braid wig. FANCIVIVl, specialized in creating braided wigs for black women, is one brand that distinguishes out in the marketplace. FANCIVIVl is committed to offering premium wigs that are both attractive and long-lasting, as is evident from their website.
Conclusion
Box braid wig collecting is a highly individual endeavor. Your collection will keep expanding and changing as your fashion changes. Choose wigs that you will treasure for years to come and prioritize quality over quantity. From long box braided wig to chopped box braids, I guess there must be a one meets your real need. Girls, always remember that you are attractive just the way you are. If you retain an open heart and mind during the journey, happiness and confidence will be with you!