I don't regard myself as an idealist, but I do consider myself someone who refuses to embrace mediocrity. I therefore constantly experiment with numerous ways to alter myself. Several individuals enjoy trimming their haircut, some expect to shop for novel clothing, while others like wearing makeup. Naturally, I am one of them as well. For my side, box braid wigs remain an excellent investment. I can change up my wigs to be enthusiastic, adorable, and sensual. But with numerous possibilities available, picking an appropriate braided box wig can be tricky sometimes. So In this post, I'll be sharing my private knowledge and advice to help you select the ideal braided box wig.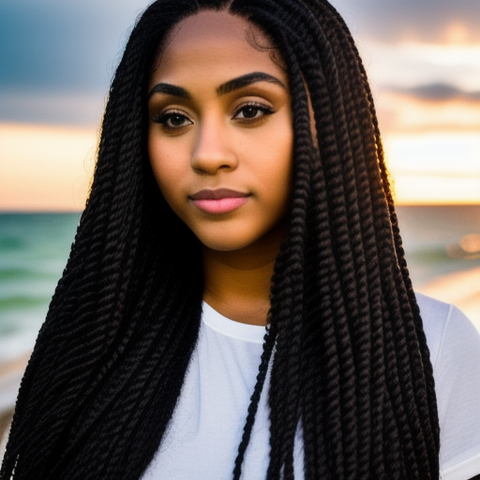 Do not determine the length
 by
 imagination
Wigs of various lengths each have their own attractions. Box braid wigs can be worn in a variety of manners, from short and shoulder-length to long and flowing. Don't instinctively believe 36 inch long or 14 inch short wigs will suit your face shape; instead, consider your unique style to determine which is right for you. If you have any doubts, look at pictures of people with different lengths of box braid wigs to get an idea of what might work best for you. Initially, I wasn't sure about the length, but I eventually learnt to search for other images that resembled me and attempt to match their length. I eventually discovered the ideal one for me.
The economic 
situation
 decides everything
Your budget should be the primary factor taken into account while shopping for the ideal braided box wig. The cost of a wig may differ significantly based on the wig's quality, length, and design. Box wigs with braids can cost as little as $30 or as much as $500. Prior to beginning your shopping, it's critical to decide how much you're ready to invest in order to reduce your alternatives and prevent overpaying.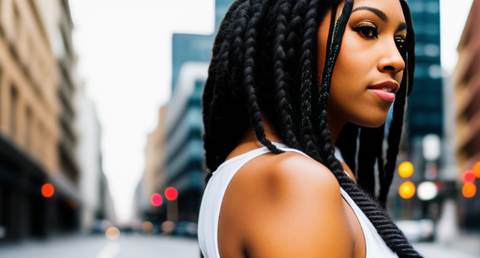 Jump out of your comfort zone
Do you sense that you've been wearing the identical color for so many years that you're not even certain if it still fits? The shades of braided box wig range from subdued colours like lavender and pink to more vibrant shades like blue and black. Don't only maintain your original hair color; instead, experiment with a bright, colorful shade. And perhaps you'll stumble upon a completely new planet. Consider which color will look best with your skin tone and sense of style. You can, in my experience, pick a few colors that you like, filter them down, and then decide which one best represents you.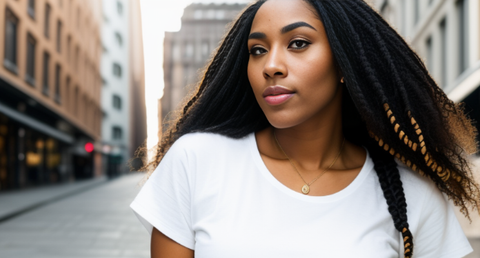 Measure your needs
Following that, texture determines if you are cozy. Having coarse, curly hair may benefit from a looser braid to fit more comfortably and reduce pulling. A tighter braid can provide more volume without appearing loose for delicate, straight hair. In contrast to wigs made of human hair Wigs made of synthetic materials are frequently less expensive and require less upkeep. Similar in the way, they make you look trendy, and they are available in a broad range of colors and styles. As a consequence, I suggest synthetic wigs.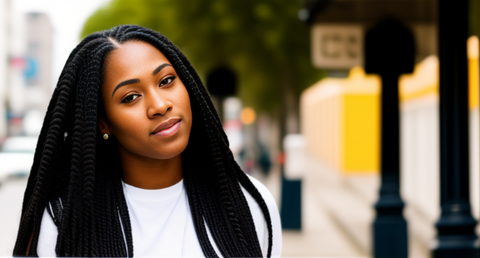 Find a reliable source
This is the moment to commence looking for your braided box wig when you've decided on your spending limit, preferred style, color, and texture. However, it's crucial to locate a trustworthy vendor to guarantee that you receive a high-quality wig that lives up to your high standards.
Look for merchants who have a history of offering excellent customer service and great customer ratings. You can also look for comments online or get referrals from colleagues. Before making an investment, be certain to carefully read the product specifications and ask any inquiries you may encounter. By the way, a brand called FANCIVIVl focuses on producing braided wigs for black ladies. FANCCIVIVI's wigs are created to appear and feel genuine using only the best materials. From short and elegant to long and bright, they have a vast selection of styles and colors to fit every budget.
Conclusion
Finally, selecting the ideal box braid wig necessitates a thorough evaluation of elements including size, style, and substance. You may choose a wig that not only looks great but also feels comfortable and natural by using the suggestions provided in this post. I had discovered the right braided box wig to match my sense of style and demeanor: aggressive yet refined. With a little basic styling, this wig would let me to drastically change the way I looked. I was ecstatic about my purchase and the opportunities it presented. Hope you can find your true love too!