Hello, girls, welcome to Box Braid Wig 101. There are numerous ways to change. Some people enjoy shopping for new clothes, applying makeup while others fond of changing their haircut. Naturally, I am one of them as well. You've come to the right page whether you're thinking about purchasing a box braid wig or if you already have one. Years of wearing box braid wigs have taught me a lot about how to pick, wear, and care for them. Today, I'll be your free guide to assist you exploring ways to choose, wear, and maintain your wig! Don't miss what I am going to say next.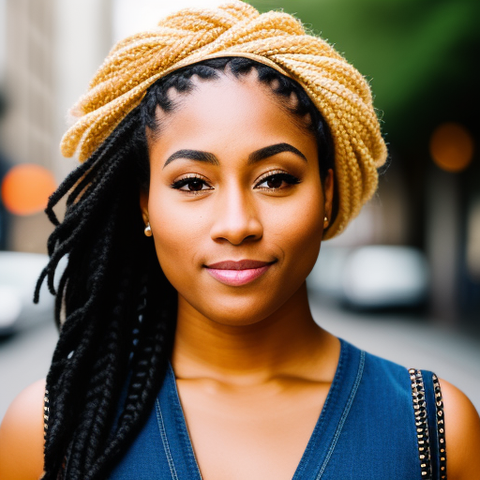 Priority - own a unique look for yourself
Everyone has own tastes, and I'm certain that you are no different.
Ponder about how much protection you require. Do you want your hair to cover your neck and ears in addition to your entire cap? If you're not sure what length looks best on you, check with a few different lengths to find out. While a wig that is too huge may appear odd and move around, a wig that is too little may give you discomfort and headaches. I once bought a wig that was the wrong size for me, and I was totally sick for a whole day.
Choosing the right color can really make you look more vibrant and energetic! Box braid wigs come in various colors, from natural-looking shades to bold hues. While selecting a hue, take into account your skin tone and sense of fashion. If you want a natural look, go for colors that are similar to your natural hair color. If you want to try different colors, I recommend pink wigs since it can make us look more lovely!
I suppose items that are economical can never be too terrible. Look for wigs made from high-quality materials that won't tangle or shed easily. Although less expensive wigs could be alluring, they might not last as long or appear as natural. So don't buy inferior products since it is not worth losing!
If you have coarse, curly hair, a looser braid may fit better and prevent pulling. For fine, straight hair, a tighter braid can provide more fullness without looking loose. Compared to wigs made of human hair Wigs made of synthetic materials are frequently less expensive and require less upkeep. Similarly, they also come in a wide variety of colors and styles and make you look fashionable. Therefore, I would recommend synthetic wigs.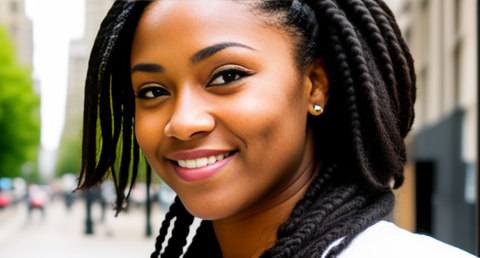 Attention - wear your wig correctly
I guess you must can't wait to wear your elaborate selection! But don't forget to pay some attention when you try to wear for the first time.
Prepare your hair by braiding it or putting it in a wig cap before donning your wig. The wig will fit more comfortably and stay in place as a result. I've tried this way and it seems really natural!
Start by placing it on your head and adjusting the straps and combs inside the wig to fit your head comfortably. Make sure your natural hair is tucked away and that it is sitting properly.
Also, you can style them in many ways since box braid wigs are versatile. You can wear them down, in a bun, or in a ponytail. Test out various looks to see one suits you the best. In daily life, I prefer to let my hair down, which will create a kind of cozy and relaxing feeling.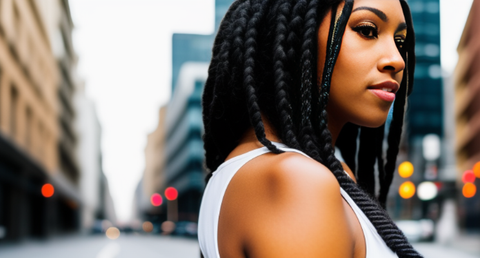 Care - share time with your wig
If you have choose and wear a excellent wig, then the maintaining work will be a piece of cake for you!
Depending on how often you wear your wig, you might need to wash it every few weeks. A gentle shampoo and conditioner can be sure to properly rinse it. Wash it gently because rough rubbing can harm the wig. I usually treat wigs like my little baby, so I take extra care when I wash them.
When drying your wig, use a towel to pat it dry gently. Don't wring it or brush it when it's wet, as this can cause damage. For it to keep its shape, my suggestion is, let it air dry on a wig stand.
It's Notable that avoid using heat styling tools on your wig, as this can damage the fibers. Last time I ruined my wig with a heated curling iron when I was styling. What a terrible lose!
You have better store your wig stand or mannequin head to keep its shape when you're not wearing your wig. I assume the next time you wear it, the wig is definitely in the best shape!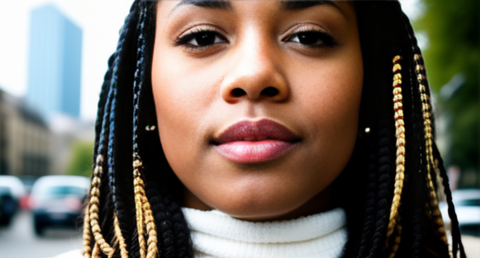 Conclusion
Box braids wigs are a stylish and useful option for people who want to try the box braids look without committing to a permanent hairdo. At the same time, box braid wigs are also a great way to protect our natural hair while still expressing ourselves through our hairstyles. They also give ladies with natural hair an option to enjoy a fresh style without having to spend time, money, or risk damaging their hair by getting braids or twists done. By following my guide, you can select a wig that not only looks stunning but also feels cozy and natural. Remember to also take proper care of your wig to keep it looking great for longer. With the matching box braid wig, you can wear a distinctive and gorgeous hairdo with ease.
If you want to try a wig, FANCIVIVl is good brand that can meet your basic need since it offers affordable wig options in various styles made of human hair for a natural look and feel. Remember to respect and honor the cultural significance of the style and have fun with your new look! Hope my Box Braid Wig 101 guide will please you!