In fact, I'm a girl who likes to encounter something completely novel. Wigs are definitely my favorite of all the fresh things I've tried. Since I have been wearing kinds of wigs for quite some time now, and I have learned a few tricks to make the process of wearing them a lot easier. I've gathered my finest tips after suffering from innumerable headaches, neck troubles and mistakes so you may avoid them and wear your wig with comfort and confidence. I guess every newcomer will suffer some knowledge gaps more or less, but do not worry—I will always be there and provide you the assistance you require!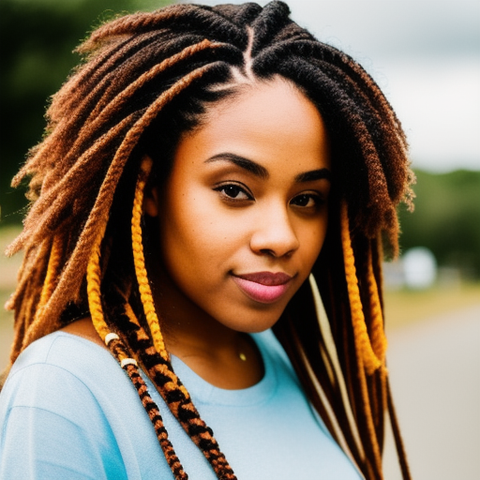 Invest in a breathable wig cap
Purchasing a breathable wig hat is an excellent idea because comfort comes first. Instead of molded caps, choose materials like cotton, mesh, or lace since they tend to be less irritating and conspicuously tight. Almost all of my wig caps are cotton, and I can feel their breath-ability since I never feel stuffy or uncomfortable. To ensure that the wig will stay in place, you should make sure the cap is balanced and securely fastened. However, take care not to tighten it too much, especially near the hairline. For best comfort right away, your stylist must physically tweak and pin the wig during your initial fitting. With no stylist, maybe I can help you if you call me since I am now skilled enough!
Even with the proper cap, wispy pieces of hair peeking out from around the edges of the cap can be distracting. Your style will seem flawless and natural after a few minutes of carefully tucking these errant hairs along the hairline under the cap. Visible signs of discomfort can completely spoil a fashionable hairstyle. As for me, I will never allow some small details to ruin my look, so I will usually be very careful to take care of them all. Indeed, the wig will sit perfectly and feel like a second skin with a little adjustment.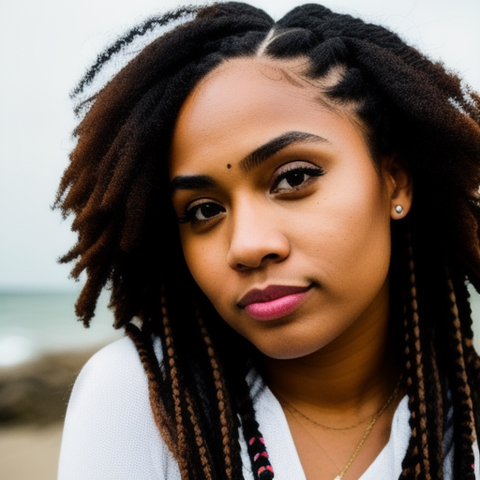 Add your personality
Most of the time, mediocre things do not catch my eyes. That's why I appreciate the box braid wigs since they are incredibly versatile and can be customized to suit your individual style.
Beads, clips, or scarves can all highlight your style! You can choose beads in a variety of colors and sizes and string them onto your braids.  Or use clips to create a half-up, half-down style or to pin back any loose strands. Moreover, you can tie a scarf around your head in a variety of styles to add some color and texture to your look while it can also protect your wig from the sun and wind. Frequently, I use white beads to adorn myself since they can help me look delicate and attractive!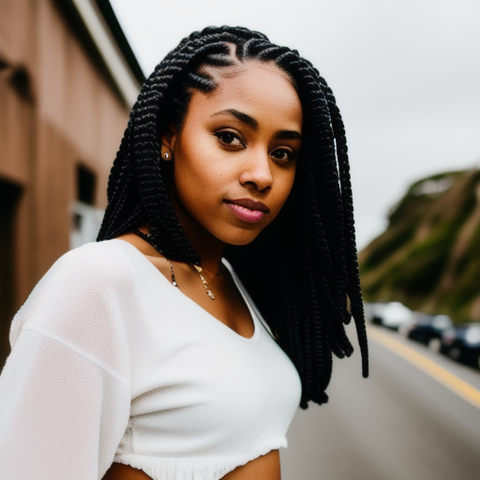 Proper care for your wig
Stick to a routine and plan a trim every 3-6 months as necessary to keep that youthful appearance as prematurely dull, frizzy hair will make you feel less confident rocking that style. In my opinion, keeping your wig hydrated like real hair is the secret to that longevity and fabulosity. My secret is treating my wig once a week with a protein-rich spray or leave-in conditioner and paying special attention to the roots since they are prone to dryness. For an added boost, you could try periodic deep conditioning mask treatments with a stronger conditioner or shampoo and leave it on for 3 to 5 minutes before rinsing. A wig that has been detangled and condition will go on your head more easily, remain on without slipping or requiring readjusting, and last a lot longer before showing obvious signs of wear and tear.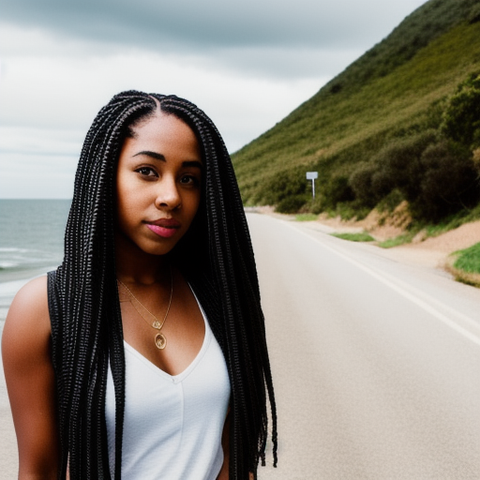 Neat challenge
Maintaining the appearance of a box braid wig is one of the main challenges of wearing one.   Protecting your wig while you sleep is one method to make sure it stays in fantastic shape.
My consistent approach is draping my wig in a satin scarf or hat to keep it safe while sleep, thus will keep my wig looking beautiful by preventing any tangles or frizz.  Also, you can use a silk pillowcase instead if you want to be extra careful with your hair and help avoid breaking or damage.
Conclusion
Feel my full sincerity in my tips? From choosing a perfect wig cap to protecting your lovely wigs, all the small details are carefully considered to help you gugs. The exploring journey was made up of errors, but you will definitely find the suitable hacks. By the way, if you have any trouble in selecting a wonderful box braid wig, why not visit FANCIVIVI since there is always a surprise for you!
Your box braid wig can last longer with the right maintenance and tips. Adapt to meet your specific needs and preferences. Ask me for guidance at any time; I'm always here!